Civil Work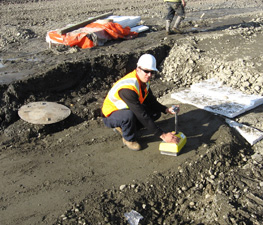 GCS Pakistan can commence the complete construction extent of a project. We have an efficient organization that can deliver projects as per agreement necessities. We are skilled at conduct heavy civil works for infrastructure projects. This skill extends from earthworks to high-class finishes. Our team has a confirmed track record in implementation 'short deadline' projects consisting of infrastructure development.
A whole range of proficiency covers in Earthworks and Foundations. We provides site groundwork, Soil perfection, Water Reservoir &Channels, for fixed Equipment, for rotating Equipment, Rafts / Sovereign Foundations, Piling.We also work in R.C.C Structure, Masonry Structures, and Underground Network for Utilities, Drains and Bridges,Water distributing Channels.
GCS Pakistan is equipped with durable civil construction equipments and we are proficient at mobilizing possessions rapidly, in order to meet unyielding schedules and have earned a standing of producing excellent works, well contained by strict time and budget constraints.
Geotechnical Investigation Works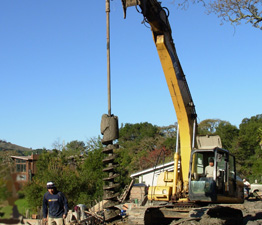 GCS Pakistan provides Soil examination services that necessitate technical explanation of theGeotechnical Investigations. We have professional and trained staff for the geotechnical investigation and elucidation works. An absolute range of proficiency covers in Structures and Foundations. We provide consultancy for Commercial Plazas, Residential Buildings, High Rise Buildings, for static/dynamic loadings, for rotary equipment and bridge piers etc. We also provide Bottomless Excavation for Deep Basements, for Deep Excavations requiring design of shoring system and Design of Shoring system for deep excavation.
Our geotechnical engineers or engineering geologists obtain information on the physical properties of soil and rock around a site to design earthworks and foundations for proposed structures and for repair of distress to earthworks and structures caused by subsurface conditions.
Forensic Geotechnical Investigation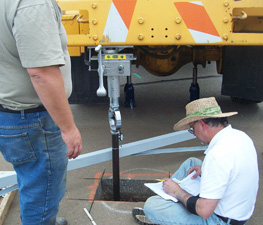 Our Company possesses particular equipment and sampling devices that can achieve soil samples in areas with narrow access. Also, our GCS has flexible instrumentation capabilities. GCS testing services can check troubled materials, appraise the cause(s) of misery and develop suitable repair techniques.  Our employees specialize in developing reasons for distress in buildings, foundations, retaining walls, slopes, swimming pools, pavements and roads.
GCS Pakistan provides Forensic Geotechnical Investigation services. Our trained and professional staff review of existing reports and perform field, lab and engineering analyses to find out the distress causation. We execute field instrumentation fixing to check changes over a selected time span. We accomplish non-destructive testing and review the risk of more distress. We extend recommendations for repairs and develop cost estimates for diverse revamp techniques. We develop construction repair credentials, conduct construction management and provide specialist observer services on the cases that proceedings are taking place.
Geophysical Survey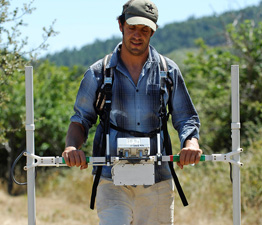 Geophysical survey is ground-based substantial sensing techniques used for subsurface imaging or mapping. Remote sensing and marine surveys are also used in oil and gas exploration, but are generally considered separate disciplines.
Other terms, such as "geophysical prospection" and "Exploration geophysics" are generally synonymous.
GCS Pakistan has qualified Employees to carry out Geophysical Investigation by using Resistivity, Seismic, Gravity, Magnetic/Electromagnetic ground & airborne surveys.
Our range of expertise in Electrical resistivity review ground water quality assessment and for cathodic safety of underground piping.
Pile Load Test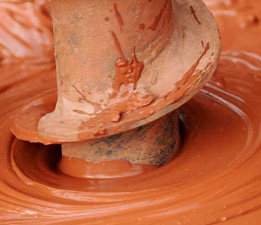 GCS Pakistan have professional employees to carry out pile load tests up to 3000 tons and more. We Design solidity pile load tests with comprehensive instrumentation together with vibrating type damage gauges, Linear Variable Differential Transducers (LVDTs), extensometers, digital recording and controlling system & image examination along with conformist measurement techniques. 
We Design compression pile load test with base grouting in calculation to all instrumentation mentioned above. Design of lateral pile load test with comprehensive instrumentation like inclinometer, Linear Variable Differential Transducers (LVDTs), digital recording and controlling system and image examination along with conventional measurement techniques. 
Pile Dynamic Analysis (PDA) test to expand a parallel flanked by PDA and compression pile load test. Sonic Integrity Tests to confirm the soundness of concrete and comprehensive report on pile load tests together with interpretation of results and recommendations.
Dewatering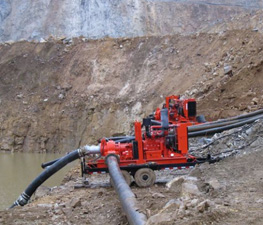 Dewatering is the removal of water from solid material or soil by wet classification, centrifugation, filtration, or similar solid-liquid separation processes, such as removal of residual liquid from a filter cake by a filter press as part of various industrial processes. 
We at GCS Pakistan have the competence and proficiency to investigate and assess the dewatering necessities for a construction project, based on the geotechnical investigations.
We have been occupied in a number of projects in which dewatering for construction purposes is a requirement.
Topographical Survey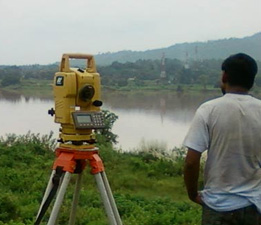 Topographic Surveys are used to recognize and map the contours of the soil and accessible features on the surface of the earth or somewhat above or below the earth's. GCS Pakistan has a team of examiners and surveyors who are skilled and certified in their field.
With appropriate team work our surveyors can go for exigent tasks related to surveying and topographical mapping. We have perfect tools and equipment to do the job to the fulfillment of the customer. In the topical years we have done a number of projects associated to topographical surveys.